I've been doing a crock pot meal on Fridays so I have more time to spend with family and relaxing. I make enough that we can eat off of it for 2 or 3 meals. The Salmon Stew was such a big hit last week that it was barely enough for 2 meals.
I've got a pot of chili going that I can't wait to dig into. I normally wait to make chili when it's cold out but today I'm making chili. This recipe is one that I've used for years and its a favorite in our home.
Chili
4 cans of chili (not kidney) beans
1 large can of whole tomatoes
1 large can of tomato sauce
lean ground beef
1 bell pepper cut chunky
1 sweet onion cut chunky
salt and pepper
chili-o seasoning
While the lean ground beef is browning I add all of my ingredients in the crock pot.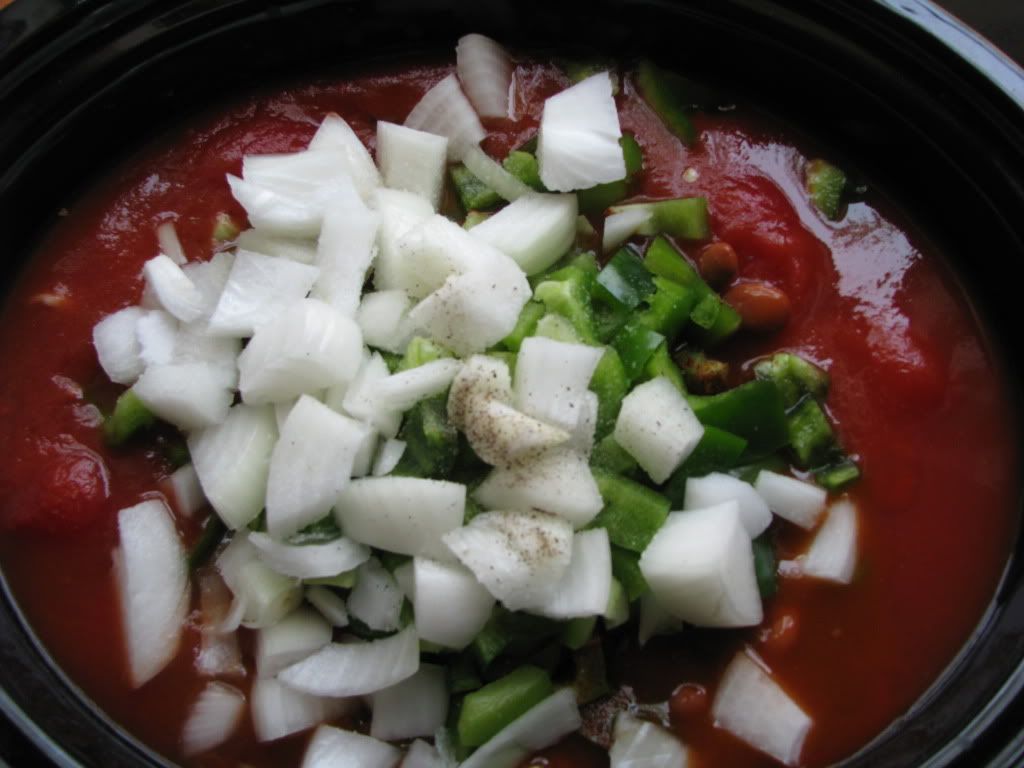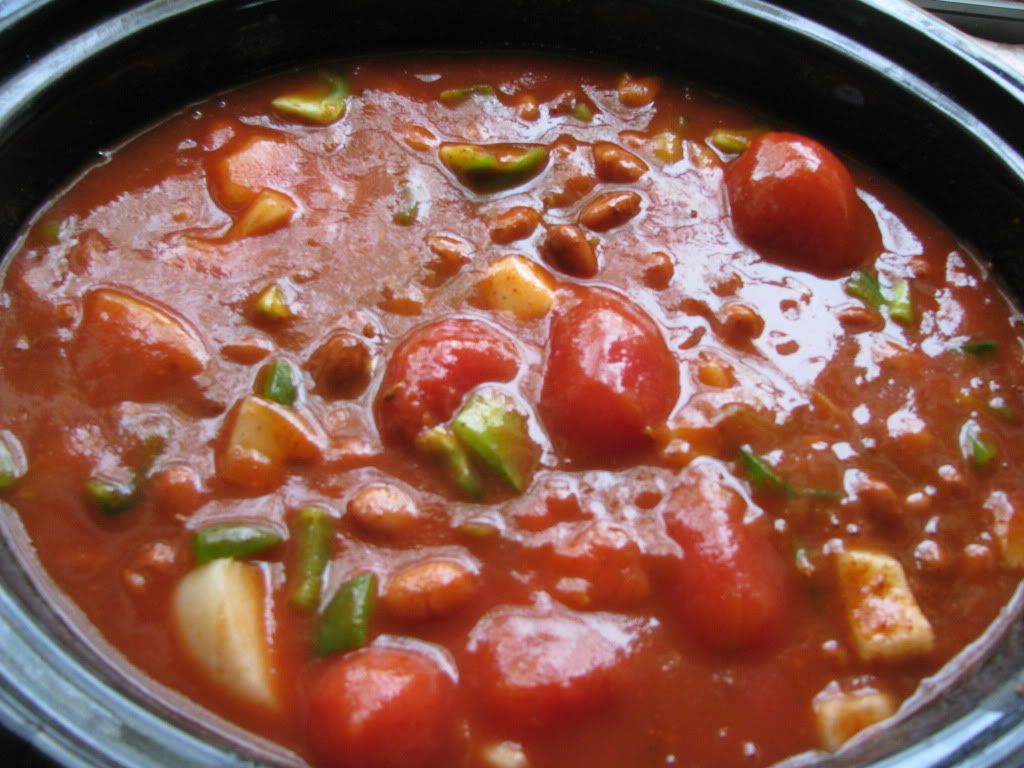 I'm simmering the lean ground beef and when I think it's ready (well done without burning) then I'll add it to the crock pot. I'm going to get a tummy yummy from Abby for cooking this today (gwama dis is a tummy yummy is dewicious). She loves chili.
I cook my chili on high about 4 hours. If it looks like we are going to be late eating I set it on warm once it finishes cooking. I love that feature on my crock pot. Nothing is overcooked.
I'll add a photo when its finished cooking. In the mean time do you have a crock pot recipe on your site that you want to share? If so add it to the link below and Ill be sure to check it out.
Oh yum! This really hit the spot.