I found a recipe for blueberry biscuits at pinkpistachio.com and Ive been dying to make them but I didnt want to spend that much time in the kitchen yesterday. I finally decided to just use the Bisquick recipe for biscuits and add blueberries in it to see how they would taste. They were absolutely delicious.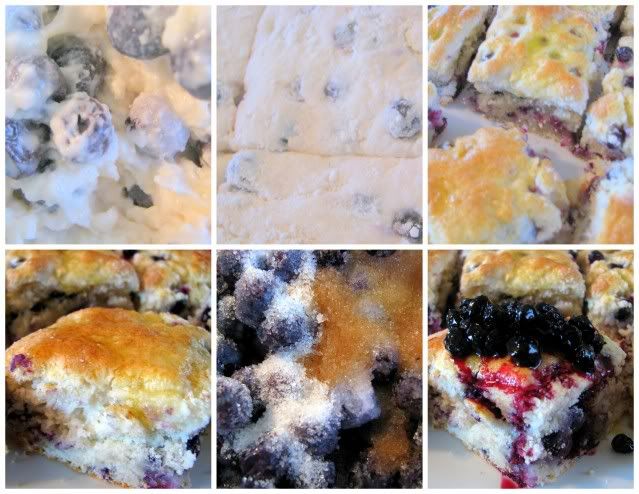 For the biscuits, all it took was Bisquick (2 1/4 cups), milk (2/3 cup) and blueberries (1 cup).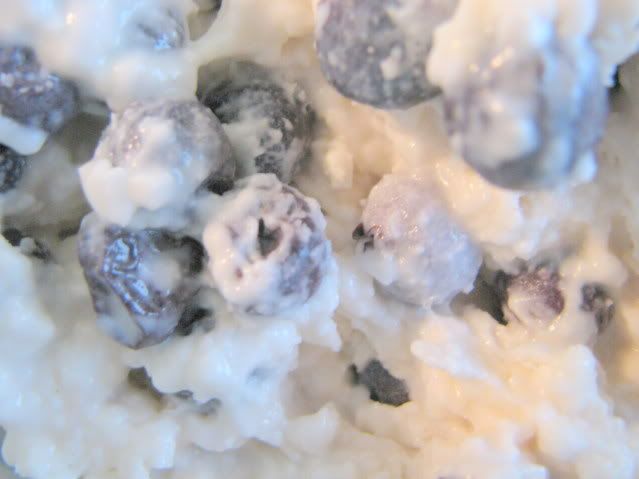 I let Abby roll them out and when we put them in the pan I let her cut them with a pizza cutter before baking. I cooked them at 400 degrees until the tops were brown.
When they were finished I brushed the tops with melted butter.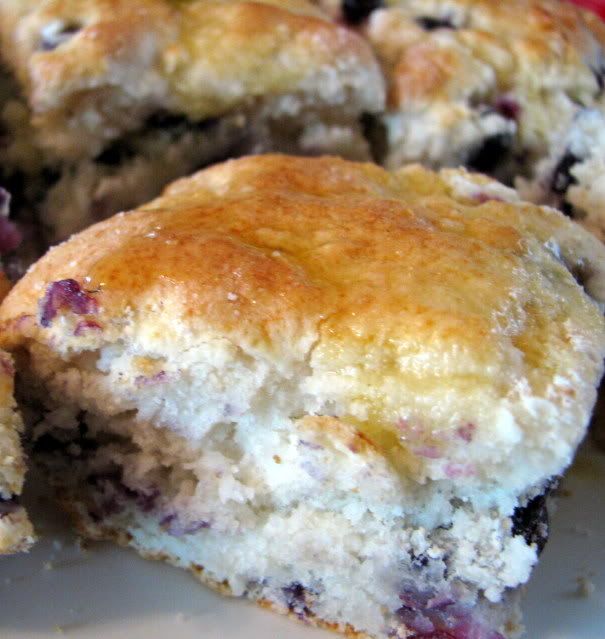 For the topping I used the following ingredients;
2 cups of blueberries
1/2 cup of sugar
1 teaspoon vanilla extract
1/2 teaspoon of lemon extract
Dash of nutmeg
I took the recipe at pinkpistachio.com and altered it just a little.
I cooked it on medium heat until the blueberries started opening.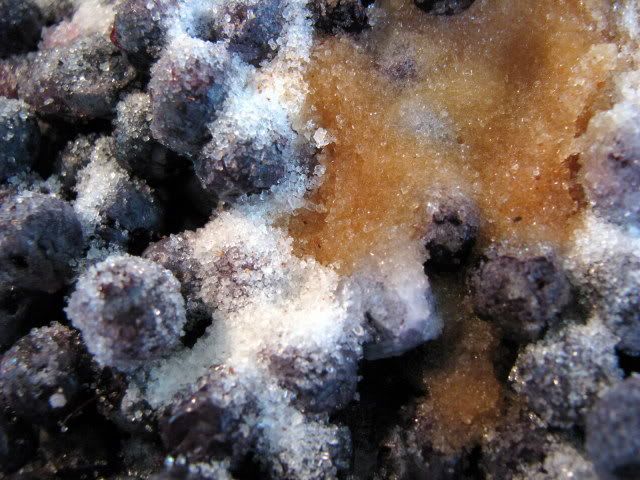 When it was time to serve the biscuits I put a little on top of each one.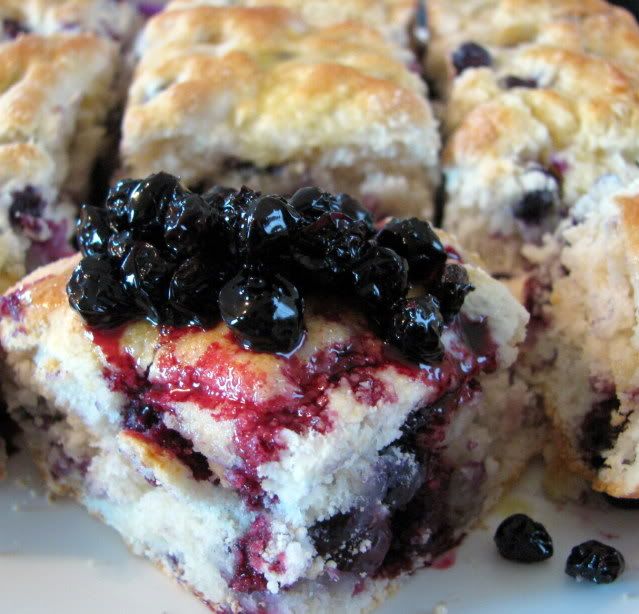 I'm going to try the recipe I found soon but they sure were delicious with the Bisquick. There are quite a few more recipes on pinkpistachio.com that I want to try as well.
If you decide to make these let me know how you like them. They were sure a hit here.