Another rainy day here in Georgia so I'm entertaining Abby by helping HER cook :).
She picked out pork chops (which I did fry in extra virgin olive oil so I don't feel too terribly bad about eating some) and brown rice. When I first tasted brown rice I wasn't too fond of it (although I probably wouldn't be able to tell the difference if I didn't know there was one) so I have invented a recipe over time that I LOVE using brown rice.
Brown Rice Recipe
Ingredients
Brown long grain rice (today I used 1 cup per 2 cups of water because its only the two of us for lunch)
Onions (1/4 cup)
Mushrooms (1/8 cup)
1/2 teaspoon soy sauce
1/8 teaspoon minced garlic
Salt and pepper
Parsley (simply because I use it on everything)
Directions
While the rice was cooking I sauteed the onions with a little salt and pepper until they were almost done (in 1 tablespoon of extra virgin olive oil)
Then I added the mushrooms for just a couple of minutes.
I added the soy sauce and garlic and I just kept it all on warm until I was ready to add it to the rice.
When the rice was almost finished, about 5 minutes to go, I added the onion mixture and put the top back on it to finish.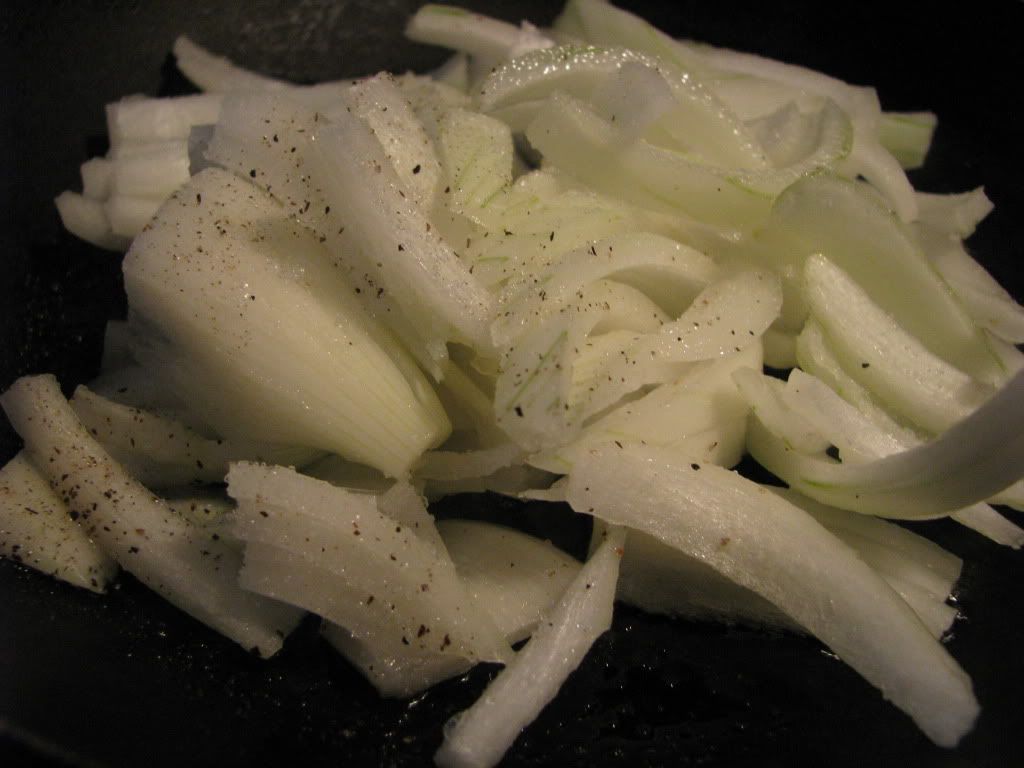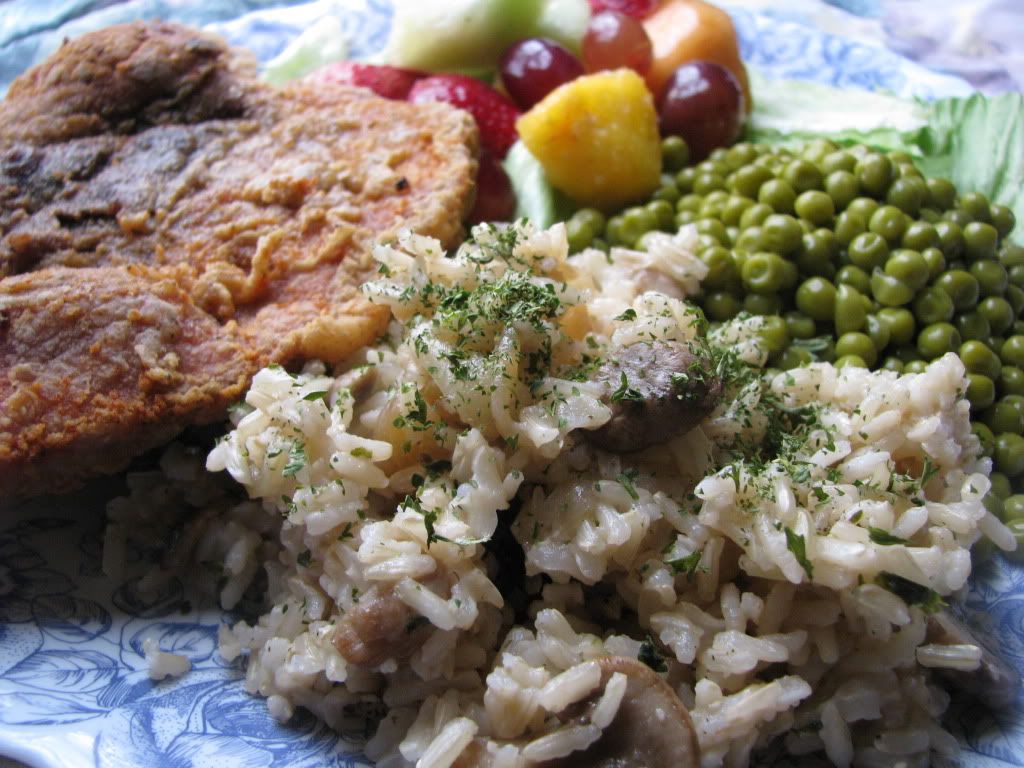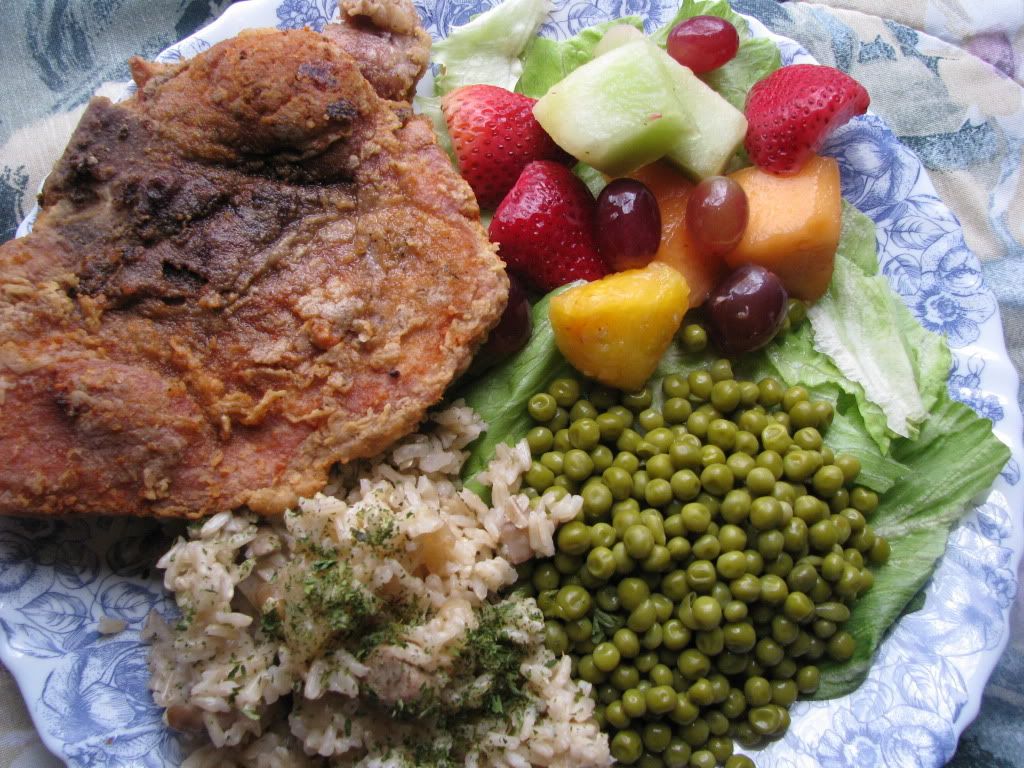 I hope you give this recipe a try and let me know how you like it.