Oh my gosh, have you ever seen a picture of a meal that looked so delicious you just had to cook it? Well, when I was at my dear friend Mitzi's site I saw her chicken spaghetti bake and I've not been able to get it off of my mind since. So I made it tonight. It will make you want to hide it from your hubby it's THAT good.
You can go get the recipe from Mitzi at Country Charmed Life and when you see her pictures you will know why I couldn't rest until I made this delicious dish.
I added 2 ingredients that she didn't add and that was a diced tomato and a bell pepper. I did that because I'm trying to get Abby to back off of the meats more and lean towards good for her veggies. She would only eat meat if we let her which we don't.
I snuck in veggies.. of course, tomatoes are a fruit but try telling that to a 3-year-old who KNOWS EVERYTHING! 😉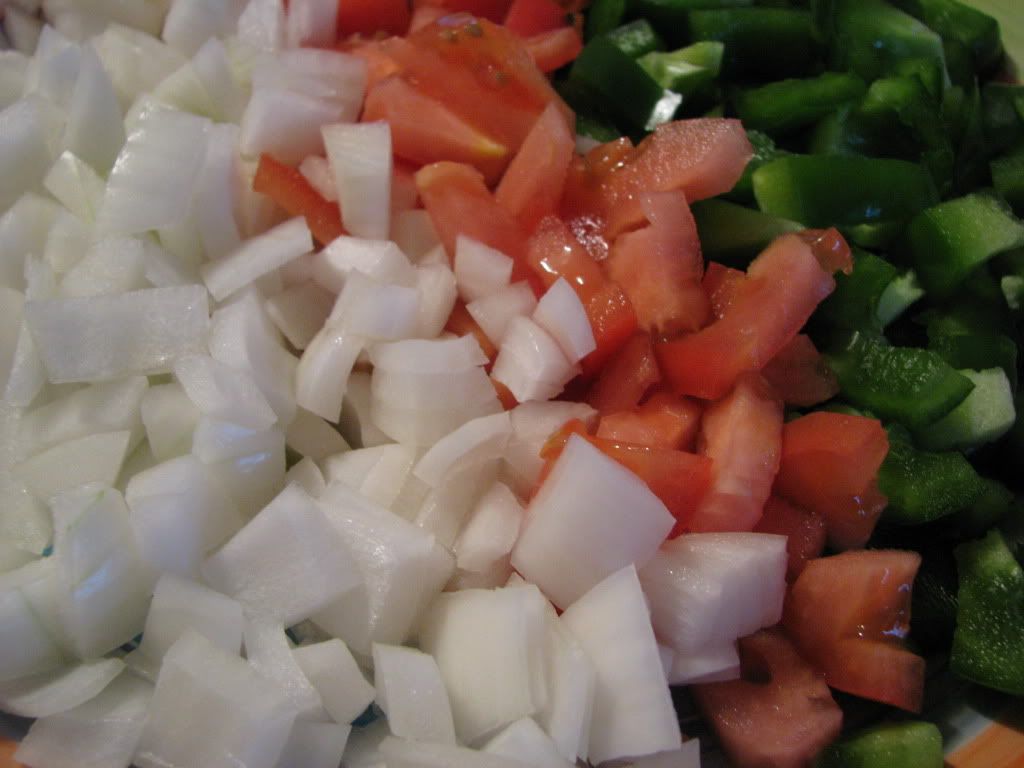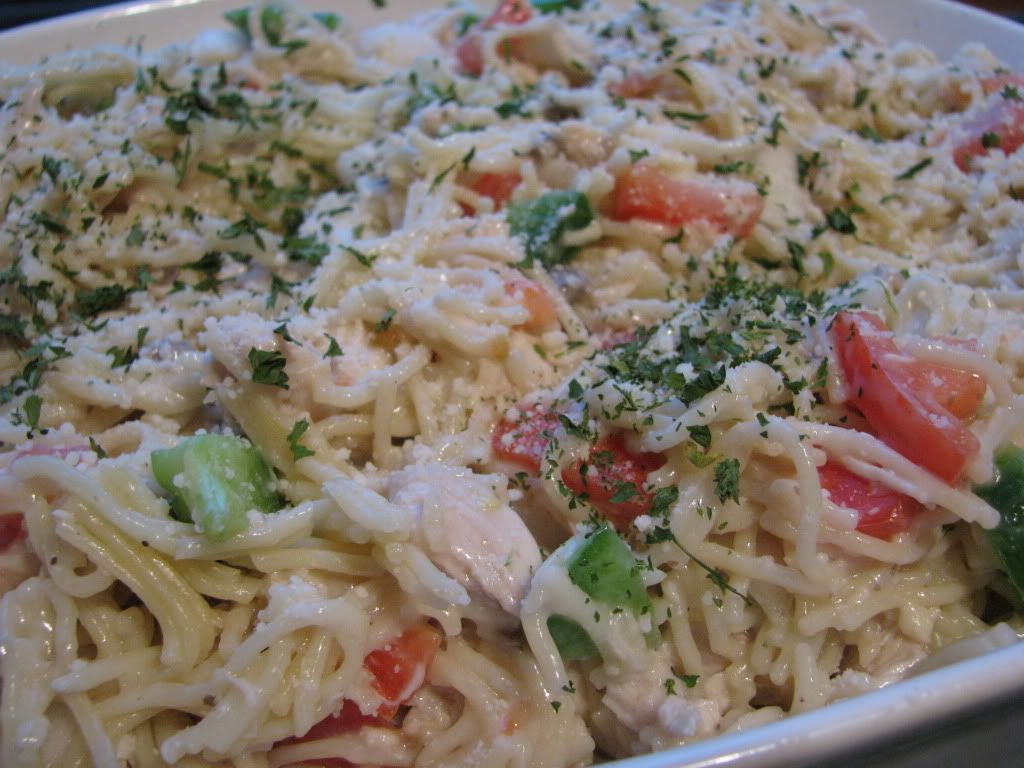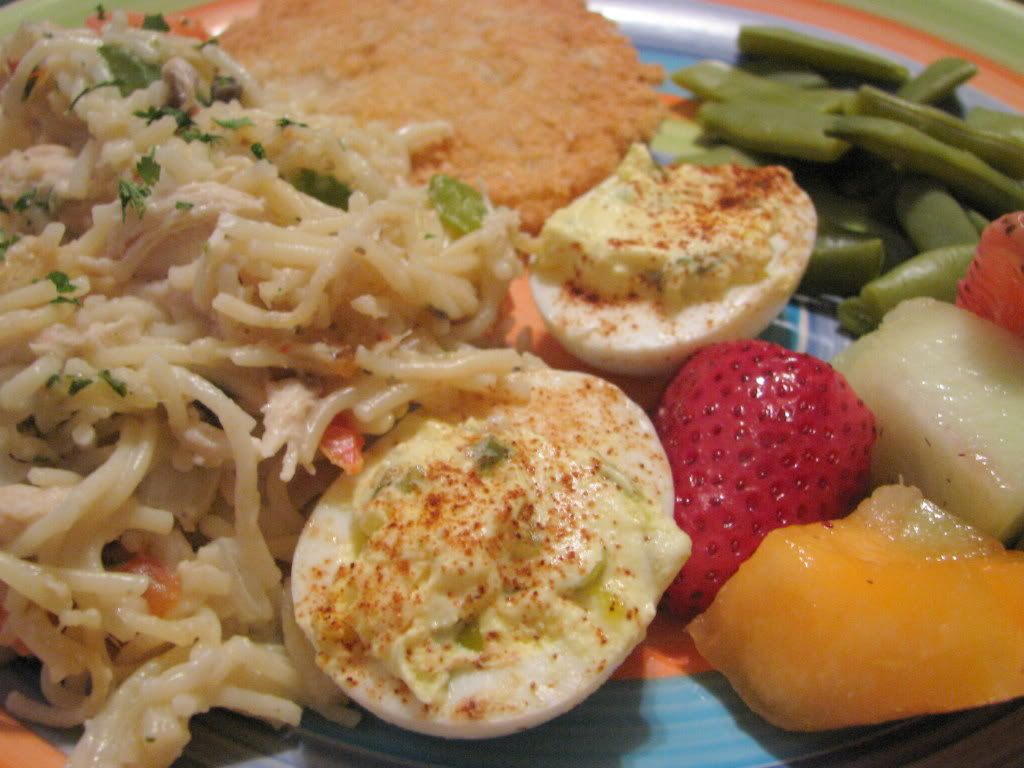 My Ingredients made 2 casserole dishes
4 boneless, skinless chicken breasts steamed until tender
1 box of cooked spaghetti
1 small onion
1 tomato
1 bell pepper
2 cans of cream of mushroom soup
1 cup of milk (1/2 cup each casserole)
Salt
Pepper
Parsley
1/2 cup Parmesan cheese (1/4 cup each casserole) and some for top
Don't forget to go grab the recipe so you will know how to prepare it!
Ohhh its so good! Thanks Mitzi!