I do a lot of canning and preserving here on the farm, and I'm always on the lookout for cute canning labels. This year I've found some that I really love on Etsy. If you are big on canning and preserving you might want to check them out. It's just grandpa and grandma now at the old homestead (although we have the grandkids a lot, a whole lot, lot-lot lot, lots and lots, D A I L Y, okay you get the message). We couldn't possibly eat everything we put up each year so we give it away. We make gift baskets with it, hand it out when friends stop in and make enough for all the kids as well. Adding cute labels to everything just seems to turn something ordinary, like a jar of jam, into something more personalized and special.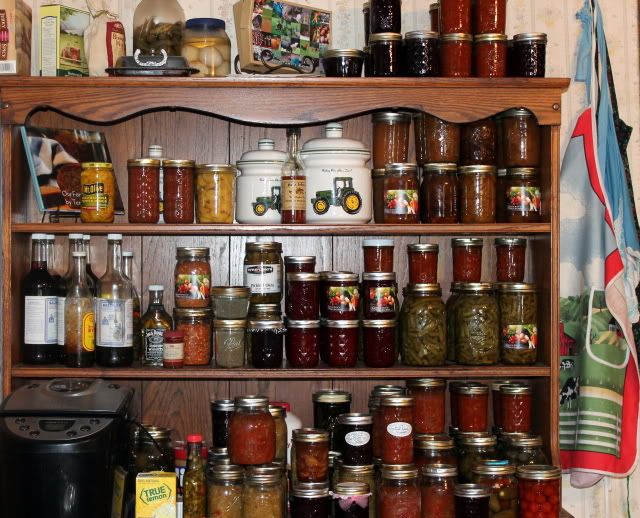 *These particular canned items I made just for looks. They cover up the dust on the shelves. Just saying I think it would be cheaper to hire a couple of pairs of hands to help out with the cleaning, grandpa does not agree ;).
I'd love to take a second from my BUSY DAY WITH THE GRAND DEVILS (ha) to tell you about two of my favorite Etsy canning label shops that I discovered this year. I have other favorites as well but I will be doing good to get these two posted about before the grandies start fussing once again.
CanningCrafts.etsy.com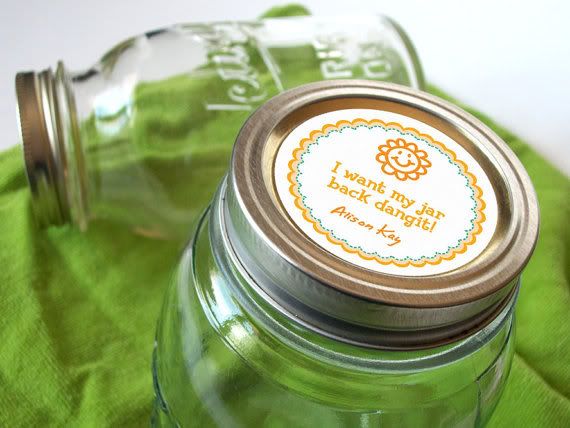 I want my jar back Dangit! Just so you know, grandpa picked this label out. He's a jokester by nature and when he saw them he wanted us to order them. So we did. And more than one sheet at that. They are super cute and everyone has gotten a kick out of them. And guess what?! We are FINALLY starting to get some of the hundreds of jars we give out, back. Go figure and I'll be happier still if we get enough back that we don't have to buy new ones when our pear apple trees are ready and the grapevines. These are the most affordable labels of all of the ones I've ordered this year. They run $6.00 a sheet plus shipping. I also got quite a few sample labels with my order as well (I love free stuff) and a salsa recipe that we will be making this week.
mudandtwig.etsy.com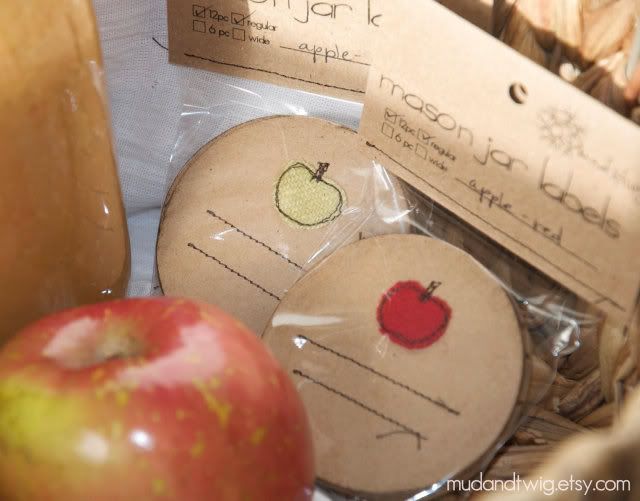 Now these labels, I picked out personally. They are so me :). I've ordered some apple labels for our apple pie jam and apple jelly which we will be making before long. I bought some apples to make a batch with a new recipe I got this year and its a keeper. I have also ordered some custom labels for some of our other canned items. These are stitched and too cute for words. The fruit and veggies are sewn on as well as the lines to label the items. They are very appealing to me. They are a little pricey so I don't use them for every jar we can. I think for 12 labels, including shipping, it cost me right at $19.00. So yeah, not an everyday label.