How are you spending your Saturday? Me, I'm a busy little beaver.
I've got two bushels of fresh peas straight from the West farm. I'm cleaning them and then I will be busy blanching them to put them up in the freezer. They will come in handy during the winter, nothing is better than FRESH! I'm sure you can tell from my recipe photos that we believe in vegetables and lots of them. I want my family to be healthy and live a nice long life.
Can you guess what two kinds of peas these are?
I'm also cooking up something yummy in grandmas crock pot. A little sneak peak of what's inside, photos and recipe to be added tonight. It's yummy, it's delicious, it's so nutritious and its whats for dinner!! Don't forget to stop back by later.
This was so good, we are healthily stuffed!
Goulash Recipe
Ingredients
Lean ground beef cooked and drained
Hunts spaghetti sauce 1 large can any flavor
Red bell pepper diced
1 small onion diced
1 teaspoon parsley flakes
1 teaspoon minced garlic
Salt and Pepper
(we have cut back so much this month on salt for Octobers eat less salt campaign)
1 box of seashells
1 tablespoon olive oil (I used Devo Olive Oil garlic flavor)
Directions
After you brown the lean ground beef and dice the veggies, start everything (except the seashells and the 1 tablespoon of olive oil) in the crock pot on high for 4 hours.
Then cook the seashells in 1 tablespoon of olive oil until done. Drain and serve with veggies, fruit and corn muffins or whatever your families side dish preferences are. So easy to make and so delicious.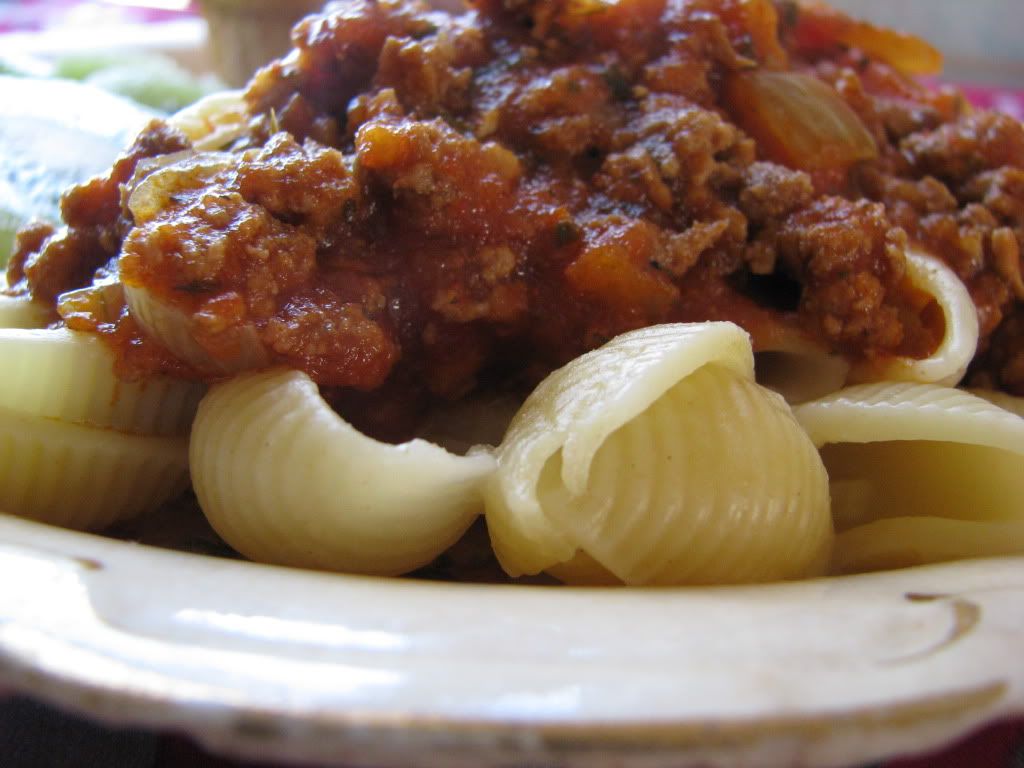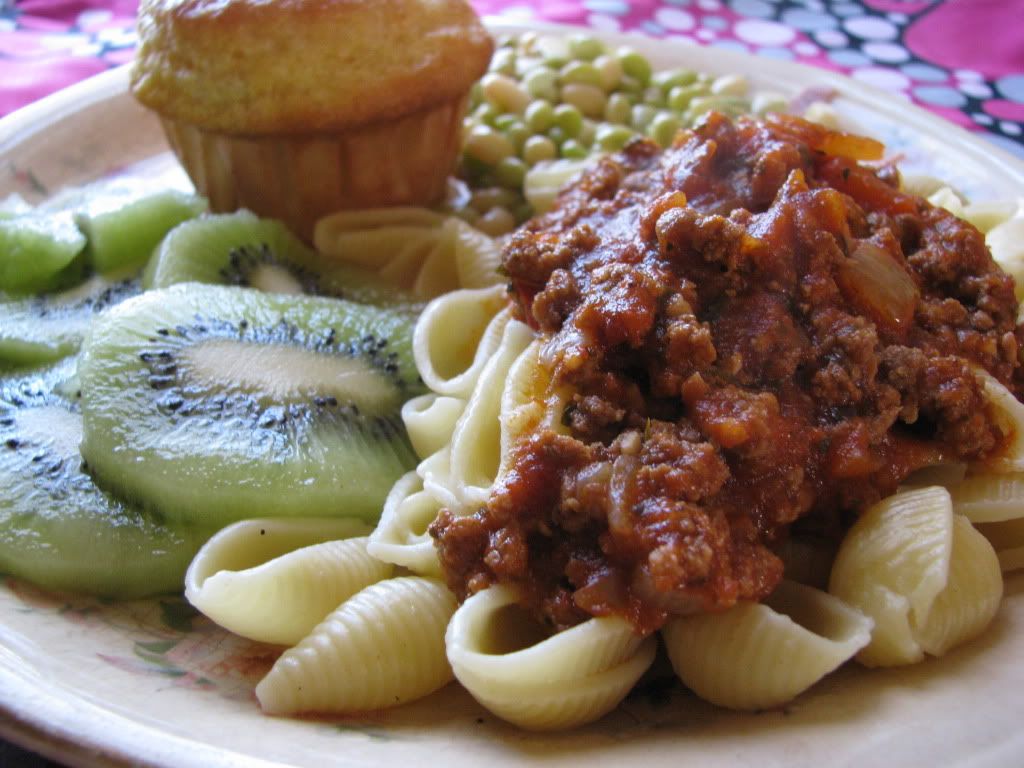 P.S. the peas are [pink eyes] and [cream 80's]. And goodness do I have a lot of them to clean still. I dont mind, mmmmm mmmmm good.