First grab a photo to use, the one I used is HERE but Im sure I will use one of the grand-kids in their Halloween costumes long before Thanksgiving.
After you decide what photo you want to use head over to Big Huge Labs which is a FREE fun photo editor site with lots of goodies to play with.
Scroll down the page until you see wallpaper and click on it. Resist the temptation to check out the other links just yet.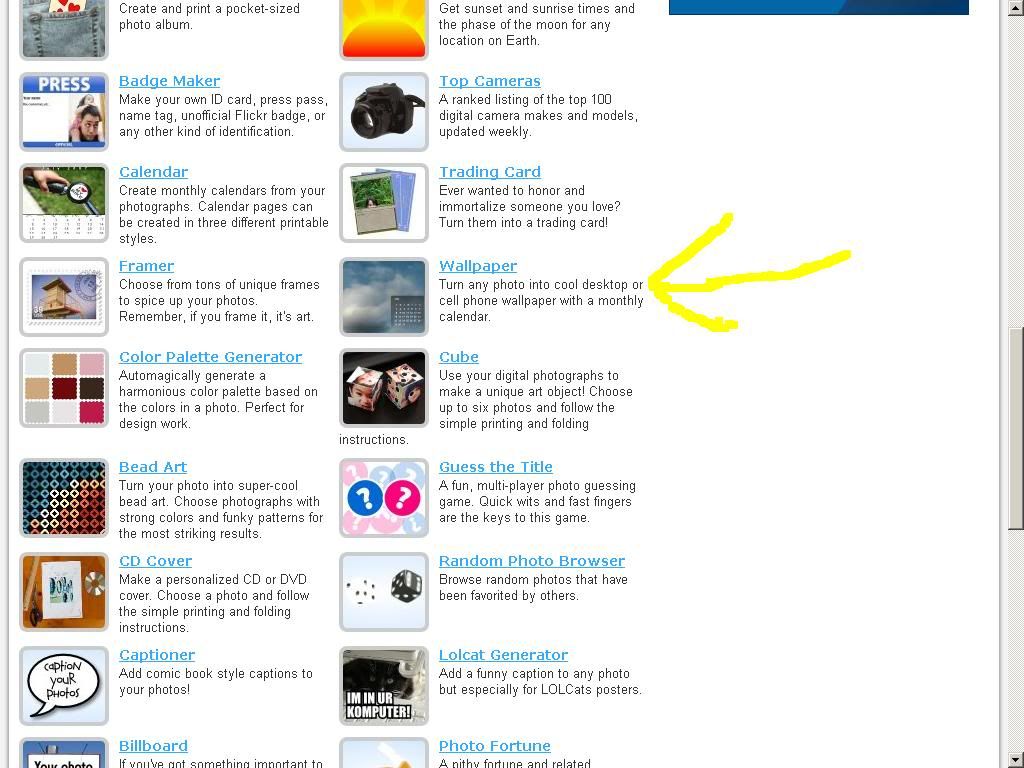 Now that you have clicked on wallpaper it will take you to a page and it gives you the choice to add a photo from flickr, facebook or your computer. I added one from my computer.
You can adjust the colors or size however you want, I left everything as was. Then I just clicked on create.
When your wallpaper is finished it will give you the option to edit it if you dont like it or to save it.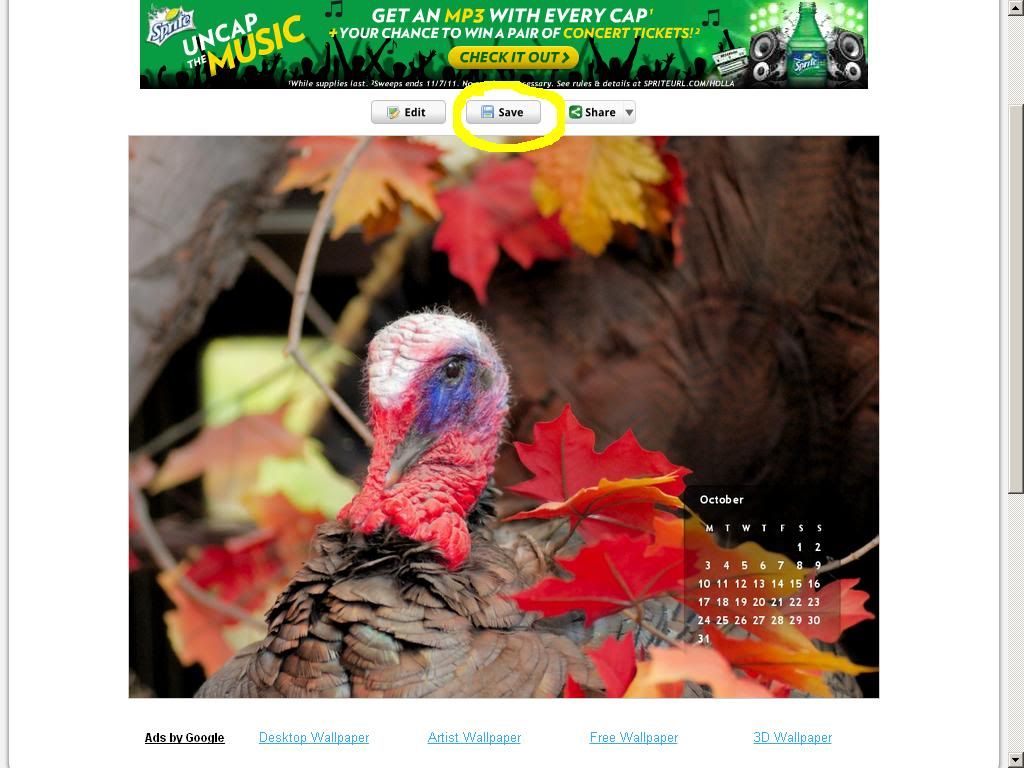 Once you save it, click to preview on it where ever you saved it (right click) and select set as Desktop Background.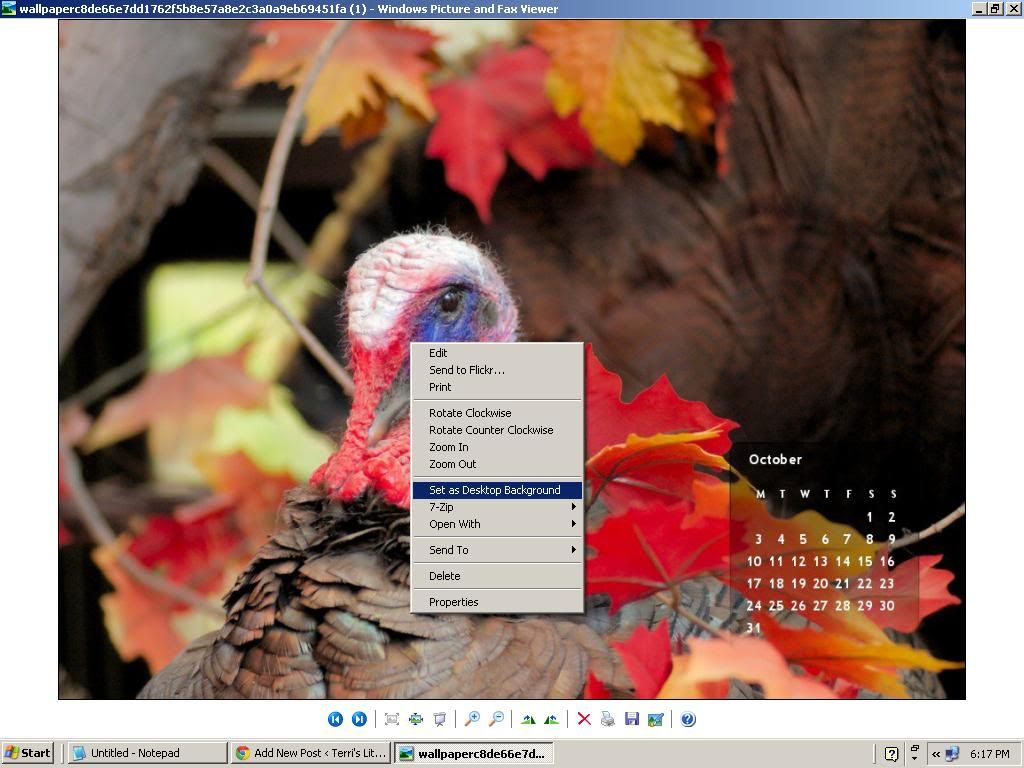 Ta da.(as Abby would say) now you have a calendar and a beautiful desktop background wallpaper.