Oldie but goody. I'm pulling this recipe out of the archives.
I've been cooking seafood at least twice a week for quite some time now. Not just because it's so good but also for the health benefits. I'm always experimenting with seafood so we don't end up eating the same meal over and over and I want to share a recipe for a one dish meal that we have enjoyed from the first time I made it. Each time I've used different vegetables, for example, the last time I used baby carrots and fresh snap beans. I also use different starches. You really just can't go wrong with your choices. I've made the salmon mixture up as I've gone along trying different things each time until I came up with a recipe I just love and have stuck with.
The longest item it takes to prepare for this one dish meal is the rice so I started it first. Normally I would use yellow or brown rice, however, since it takes longer to cook brown rice and I'm out of yellow, this time I used 1 cup of white long grain rice. It depends on how many you have to feed and what your preference is when it comes to rice. Scalloped potatoes would have been an alternative consideration but this rain is making these joints ache so I didn't want to peel potatoes.
Before I go any further, Abby wanted to write down her part of this recipe before her mommy picked her up *mimi moves aside and lets Abby take over*.
aaaaaaaaaaaaaaaxxxxxxxxxxxxxxxxxxxxxxxxxxxxxxxvvvvvvbbbbbbbbbbbbbbbbbbbbbb
The above ummm.. inscription/instruction/jabber is the most important part of the meal. She has already left for the weekend but I saved her instructions My interpretation of it is to make sure I have candles stocked (no kidos tonight). I could be wrong.
Moving on
Salmon Loaf
The white stuff;
Rice (1 cup)
Salmon Mix;
1 can of salmon, dont drain, do debone
bread crumbs
McCormick rosemary
McCormick lemon extract
egg
salt pepper to taste
parsley
Veggies;
Asparagus
whole tomatoes
I used bread that I made in my breadmaker for the breadcrumbs simply because its one of the few things that Abby will sit still for so I make it OFTEN especially on back aching days when I need to rest. She keeps her nose at the windows just willing the bread machine to hurry up while I'm daring it to. I used one slice for the breadcrumbs. I guess that would be equivalent to 2 slices of regular bread.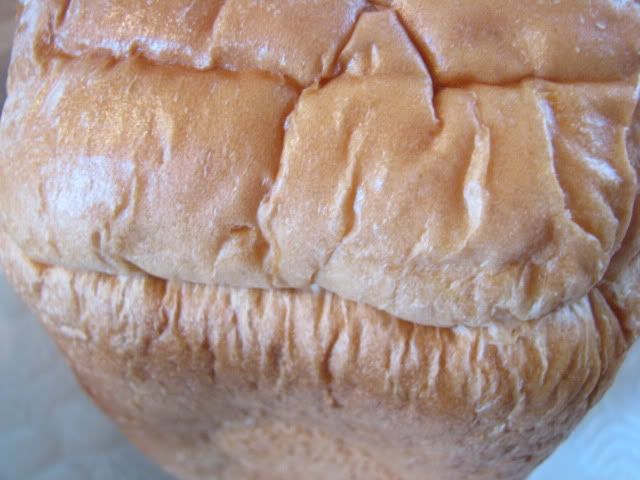 I then added a pinch of rosemary to the bread crumbs.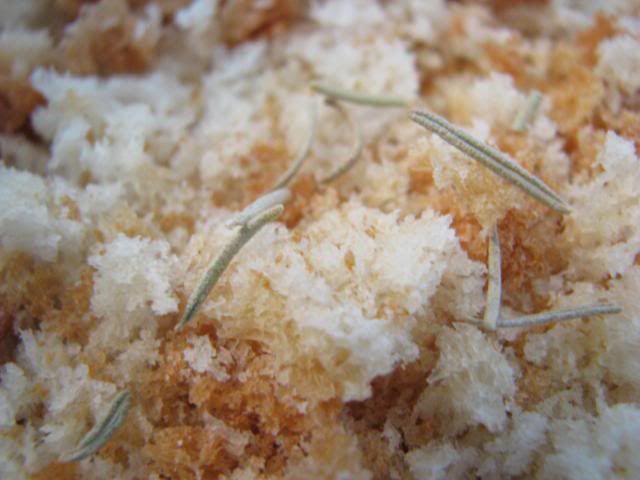 A few drops of McCormick Pure Lemon Extract. I love the little spout on this, I just tapped the top of the bottle and a few drops poured out. Tap tap.
I whisked my egg a little before adding it to the breadcrumbs. I saved the wrong photo so obviously, this is pre-whisked. It happens. Often.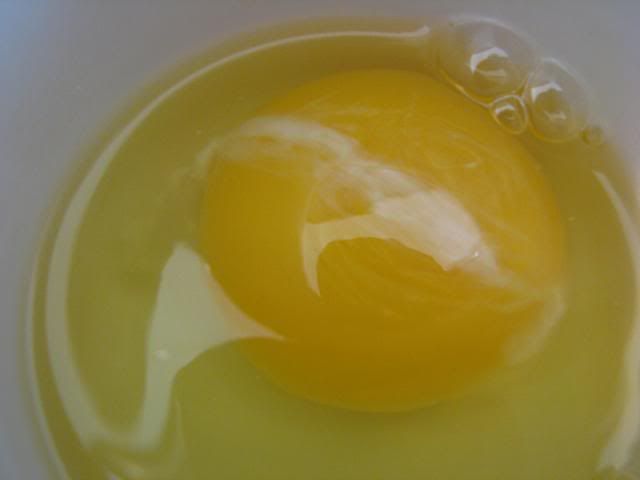 I de-boned the Salmon and dumped the juice and salmon in my mixture.
I sprinkled a little salt and pepper, not much at all because this dish is packed with flavor. I topped it off with Parsley which I use in EVERYTHING.
I prepared the asparagus by washing well, cutting it in half, drizzle with a little bit of Devo Olive Oil, wild mushroom and sage flavor, and sprinkled on some Bacon Salt. I sliced some tomatoes.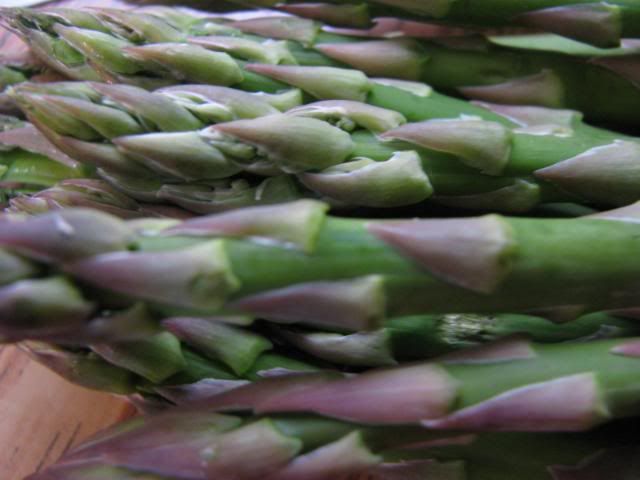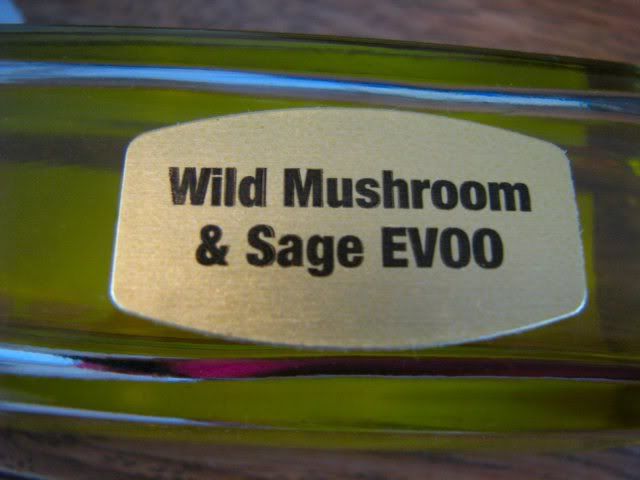 I lightly greased the loaf pan with Devo Olive Oil, wild mushroom, and sage flavor and started layering the dish.
Rice Parsley
Asparagus
Tomatoes
salmon mix
I topped it off with a little more parsley. I covered it and popped in the fridge. Done. So quick, so easy, so flavorful.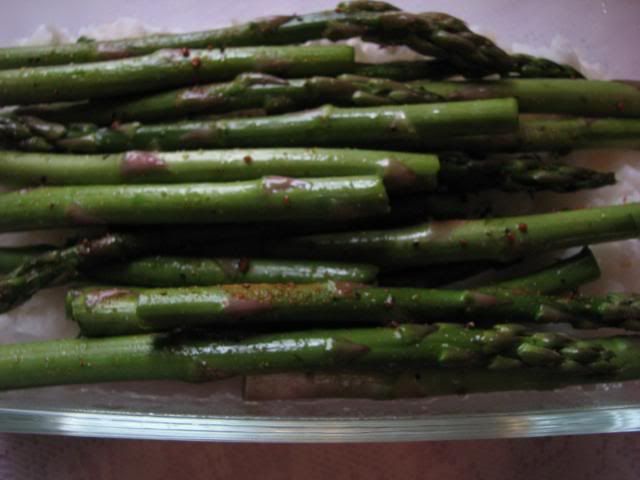 For the sake of Abby who doesn't like to feel left out of anything, I made up 2 of these loaves so she could help me. She was going to a special luncheon and didn't get to try hers however I did after she left. Delicious.
Abbys Salmon Loaf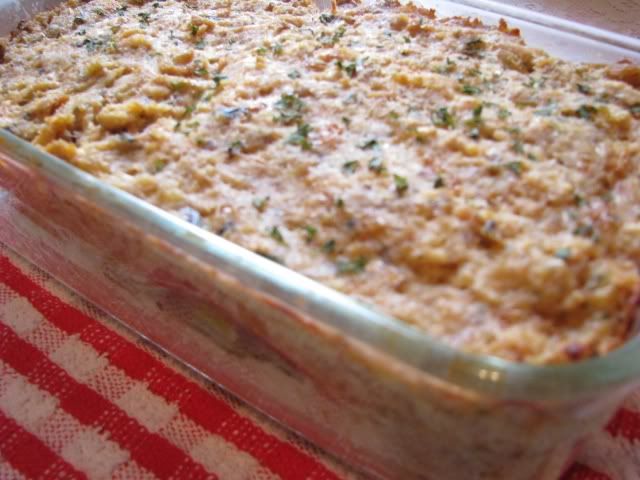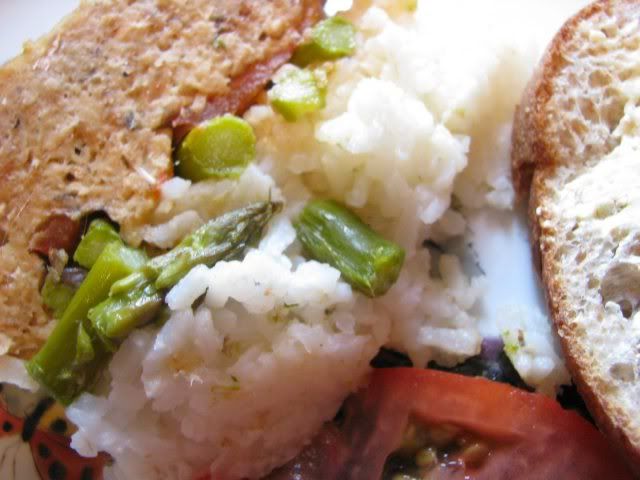 To bake, 375 for 45 minutes covered.
I hope you get the chance to try this one day soon. If you do be sure to tell me what tips and tricks you used in place of mine.